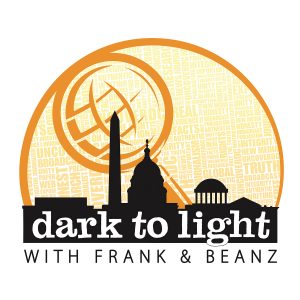 It was just time to lighten things up a bit today. After a brief and emotional beginning to the show, Frank and Beanz meander around the day's news without all of the downtrodden. Perhaps a chuckle is in your future with this show?!
The D2L Extravaganza kicks off next week! We will be joining you on location. Have a fantastic weekend!
LINKS WE DISCUSSED
Journal of Medical Virology: Lowering the transmission and spread of human coronavirus
Fox 17 Nashville: Researchers find some mouthwash, nasal rinses could help reduce coronavirus spread
ScienceNews.org: Coronavirus treatment targeting the nose might help prevent COVID-19
ScienceDirect.com: Do saline water gargling and nasal irrigation confer protection against COVID-19?
Vanderbilt University Medical Center: Trial to test nasal irrigation to treat COVID
Follow Tracy Beanz on Gab, CloutHub, her Linktree, and make sure to subscribe to her YouTube channel and check out her newest venture, UncoverDC.com! 
Click here if you'd like to support UncoverDC.com! Follow Frank on Twitter, subscribe to his YouTube channel, and follow his solo podcast, Quite Frankly! Click here if you'd like to support Quite Frankly!
Also, don't forget to check out and follow the Dark To Light Telegram Room! (https://t.me/DarktoLightPodcast)
Subscribe to Dark To Light With Frank & Beanz on Apple Podcasts, Stitcher, TuneIn Radio, Google Play, the iHeartRadio app, and now on Spotify!
Podcast: Play in new window | Download | Embed