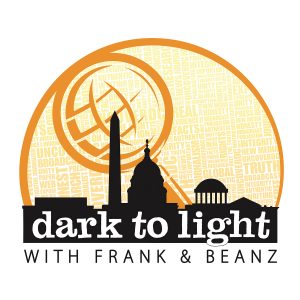 Today's show is all about the vaccine and COVID. We play a lengthy clip from Steve Bannon's War Room and go over information about what is happening in regards to the ever-changing information coming out of our CDC. That coupled with what seems to be a global pushback on vaccines makes for a very busy Friday show.
LINKS WE DISCUSSED
TheGatewayPundit.com: Inventor of mRNA Vaccine: Some Covid Vaccines Make the Virus More Dangerous
UncoverDC.com: CDC Revokes EUA On PCR: Discontinues Use In December
Follow Tracy Beanz on Gab, CloutHub, her Linktree, and make sure to subscribe to her YouTube channel and check out her newest venture, UncoverDC.com! 
Click here if you'd like to support UncoverDC.com! Follow Frank on Twitter, subscribe to his YouTube channel, and follow his solo podcast, Quite Frankly! Click here if you'd like to support Quite Frankly!
Also, don't forget to check out and follow the Dark To Light Telegram Room! (https://t.me/DarktoLightPodcast)
Subscribe to Dark To Light With Frank & Beanz on Apple Podcasts, Stitcher, TuneIn Radio, Google Play, the iHeartRadio app, and now on Spotify!
Podcast: Play in new window | Download | Embed