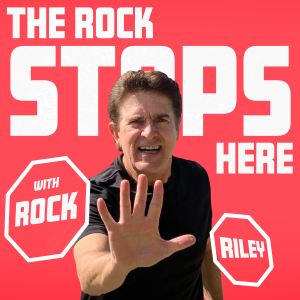 This week on The Rock Stops Here, Rock Riley sits down with crazed Tampa Bay Lightning fan Seth Kush, who turned his passion into being paid by his favorite team to host and co-host two shows, "The Block Party" and "The Chirp."
Seth had been in radio for two decades but was looking for something else. He started volunteering to work with the Lightning and it turned into a whole lot more. Seth has great stories about some of the athletes he's interviewed, getting to watch Hockey Hall of Famer Phil Esposito and play by play voice Dave Mishkin for a portion of their live call of the Stanley Cup Final, being with the fans outside Amalie Arena, the boat parade, and so much more!
Also, Rock talks about his trip to North Georgia, getting ready for the football season, the difference between USA basketball and baseball (team mentality) in the Olympics, and how he doesn't like UFC star Connor McGregor using excuses after his latest loss.
Finally, he has a story that will blow your mind about former New York Mets 3B Howard Johnson as well as Gators QB Anthony Johnson wearing Tim Tebow's number, dollar beer night at a pro baseball game, and NFL veteran Richard Sherman saying he's going to get help.
Thanks for listening and don't forget to tell your friends about The Rock Stops Here!
Follow Rock Riley on Facebook and Twitter!
Make sure to subscribe to the show on Apple Podcasts, Spotify, iHeartRadio, Stitcher, Google Podcasts, TuneIn Radio, and the archives at Radio Influence!
Podcast: Play in new window | Download | Embed