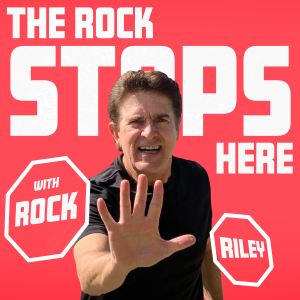 Rock Riley catches up with former Marlins, Expos, Astros, and Braves pitcher Marc Valdez, who has now spent over a decade as a pitching coach in the Mets organization.
Marc tells a great story about his Mom having some choice words with a Reds rep that came to his house with a rather small offer to sign out of high school, what happened when he got called up to the Show and his experience living and pitching in Japan, being a pitching coach with the Mets, and helping kids now at The Big League Approach in Tampa. Oh, he's also got a strong opinion of MLB pitchers being suspended for using sticky stuff on baseballs.
Finally, Rock talks in detail about his trip to New Jersey, New York, and Pennsylvania and going to a music festival without planning anything. Oh and a nightmare baby crying flight!
Rock can't believe the hypocrisy at the Olympics and with the Cowboys being on HBO's Hard Knocks, has some inside stories when the Bucs were on Hard Knocks in 2017, and so much more.
Thanks for listening and don't forget to tell your friends about The Rock Stops Here!
Follow Rock Riley on Facebook and Twitter!
Make sure to subscribe to the show on Apple Podcasts, Spotify, iHeartRadio, Stitcher, Google Podcasts, TuneIn Radio, and the archives at Radio Influence!
Podcast: Play in new window | Download | Embed