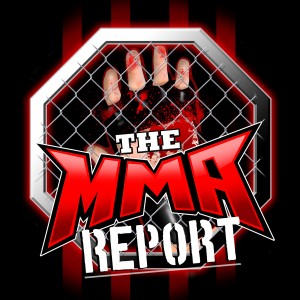 Jason and Daniel kick off this edition of The MMA Report Podcast and discuss potential show ideas if there was ever a MMA version of "Dark Side of the Ring." Each of them give three show ideas and discuss what could be interesting show topics if there was ever a MMA version of the show.
Also in this episode, they discuss the idea of a Bellator bantamweight tournament, Saturday's UFC Vegas 28, the return of The Ultimate Fighter, and former UFC champion Tyron Woodley set to meet Jake Paul in a boxing match later this year.
This episode of The MMA Report Podcast is presented by Roman. With Roman, you can get a free online evaluation and ongoing care for ED, all from the comfort and privacy of your home. A U.S. licensed healthcare professional will work with you to find the best treatment plan. If medication is appropriate, it ships to you FREE with two-day shipping. Go to GetRoman.com/MMAREPORT now to get $15 off your first month
Thanks for listening to this episode of The MMA Report Podcast and show your support for the show by leaving a rating and review on Apple Podcasts.
Subscribe, Rate, and Review to the show on Apple Podcasts, Stitcher iHeartRadio, Spotify, TuneIn, and Google Podcast.
Follow Jason Floyd on Twitter and Instagram
Follow Daniel Galvan on Twitter
Subscribe to The MMA Report on YouTube for all of our original video content.
Podcast: Play in new window | Download | Embed