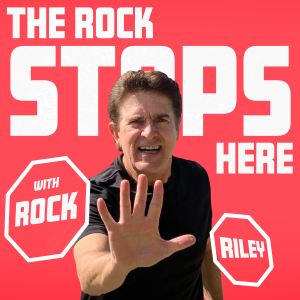 Rock Riley sits down with former MLB outfielder Jason Michaels, who is in FOUR different Hall of Fames. Jason has some great stories on what it's really like in the minor leagues, getting the call to go to the Big Leagues, being traded, being sent down to Triple-A in his last year with the Washington Nationals, what Bryce Harper was like as a rookie (Jason had a locker right next to Harper in spring training), and so many more stories
Now, Jason has transitioned to teaching the mental side of the game to youngsters at his training facility, The Big League Approach.
Also, Rock adds a new segment, Bar No-No's with veteran bartender Damon. Damon has worked in nightclubs, fancy restaurants, dive bars and currently, is the Tap Room Manager at the craft beer brewery, Crooked Thumb in Safety Harbor, Florida. Damon has plenty of experience in HOW NOT TO ACT in a bar!
Enjoy.
Follow Rock Riley on Facebook and Twitter!
Make sure to subscribe to the show on Apple Podcasts, Spotify, iHeartRadio, Stitcher, Google Podcasts, TuneIn Radio, and the archives at Radio Influence!
Podcast: Play in new window | Download | Embed