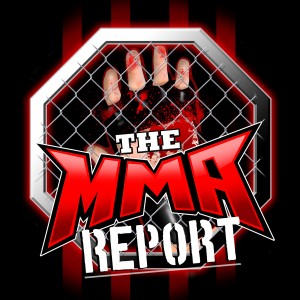 Jason has five fighter interviews in this episode of The MMA Report Podcast as he's joined by Daniel Swain, Fernando Padilla, Greg Hopkins, Nick Gehrts, and Joe Holmes.
Up first is the conversation with Swain, who headlines Friday's LFA 107. Then Padilla joins the show to preview his featherweight title fight on Sunday at Fury FC 46. Following Padilla is a pair of fighters that will fight on Saturday at Valor FC 82 as Hopkins previews his welterweight title defense and Gehrts speaks about returning from a two-year layoff. And in the final interview, Holmes previews his fight on Friday at XKO 50.
Thanks for listening to this episode of The MMA Report Podcast and show your support for the show by leaving a rating and review on Apple Podcasts.
Subscribe, Rate, and Review to the show on Apple Podcasts, Stitcher iHeartRadio, Spotify, TuneIn, and Google Podcast.
Follow Jason Floyd on Twitter and Instagram
Follow Daniel Galvan on Twitter
Subscribe to The MMA Report on YouTube for all of our original video content.
Podcast: Play in new window | Download | Embed