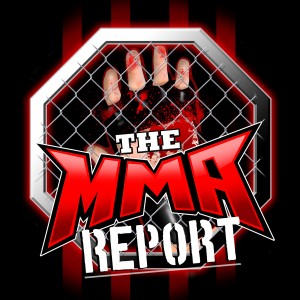 Jason has four fighter interviews in this episode of The MMA Report Podcast as he's joined by Christos Giagos, Daniel Madrid, Jonathan Sepulveda, and Josh Walker.
Up first is Giagos (interview starts at 1:49), who fights later this month at UFC 262 against Joel Alvarez. Up next is Madrid (interview starts at 15:02), who previews his fight on Friday at Bellator 258 against Johnny Eblen. Then Sepulveda (interview starts at 29:04) joins the show to preview his fight on Friday at Combate Global against Martin Devila. And in the final interview, Walker (interview starts at 40:25) comes on the show to discuss his journey in martial arts.
Thanks for listening to this episode of The MMA Report Podcast and show your support for the show by leaving a rating and review on Apple Podcasts.
Subscribe, Rate, and Review to the show on Apple Podcasts, Stitcher iHeartRadio, Spotify, TuneIn, and Google Podcast.
Follow Jason Floyd on Twitter and Instagram
Follow Daniel Galvan on Twitter
Subscribe to The MMA Report on YouTube for all of our original video content.
Podcast: Play in new window | Download | Embed