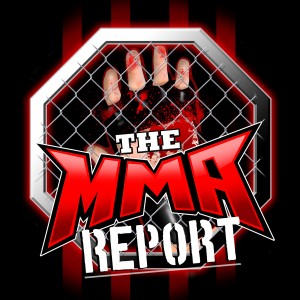 Jason and Daniel kick off this edition of the podcast by discussing some of the top headlines of things that have taken place over the last week in mixed martial arts including Ben Askren being unsuccessful in his professional boxing debut.
After they hit on the top headlines, they get into previewing this week's UFC 261 and the 2021 season debut of the Professional Fighters League. They discuss the five fights that will be part of the UFC 261 pay-per-view on Saturday and the fights on the PFL card that interest them.
The sponsors for this episode of the podcast are Roman and DraftKings. With Roman, you can get a free online evaluation and ongoing care for ED, all from the comfort and privacy of your home. Go to GetRoman.com/MMAREPORT now to get $15 off your first month. Download the DraftKings app NOW and use promo code MMAREPORT to get a shot at MILLIONS of DOLLARS in total prizes throughout the week! Eligibility restrictions apply. See DraftKings.com for details.
Thanks for listening to this episode of The MMA Report Podcast and show your support for the show by leaving a rating and review on Apple Podcasts.
Subscribe, Rate, and Review to the show on Apple Podcasts, Stitcher iHeartRadio, Spotify, TuneIn, and Google Podcast.
Follow Jason Floyd on Twitter and Instagram
Follow Daniel Galvan on Twitter
Subscribe to The MMA Report on YouTube for all of our original video content.
Podcast: Play in new window | Download | Embed