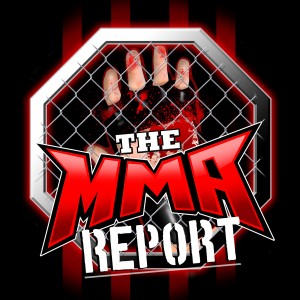 Conor McGregor and Dustin Poirier went back and forth on social media this week and listen to this edition of The MMA Report Podcast presented by HelloFresh to hear Jason and Daniel give their perspective on what was written on social media by the UFC fighters.
Also in this episode, the guys discuss Jimmy Flick announcing his retirement over the weekend, their takeaways from last week's MMA action, and they preview this week's Bellator 257 and UFC Vegas 24.
This episode of The MMA Report Podcast is presented by HelloFresh, America's #1 Meal Kit. With HelloFresh, you get fresh, pre-measured ingredients and mouthwatering seasonal recipes delivered right to your door. Go to HelloFresh.com/mmareport12 and use code mmareport12 for 12 free mals, including free shipping!
Thanks for listening to this episode of The MMA Report Podcast and show your support for the show by leaving a rating and review on Apple Podcasts.
Subscribe, Rate, and Review to the show on Apple Podcasts, Stitcher iHeartRadio, Spotify, TuneIn, and Google Podcast.
Follow Jason Floyd on Twitter and Instagram
Follow Daniel Galvan on Twitter
Subscribe to The MMA Report on YouTube for all of our original video content.
Podcast: Play in new window | Download | Embed