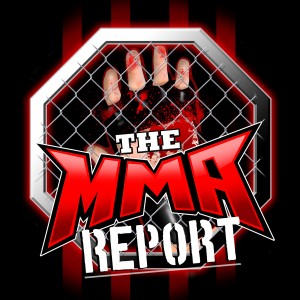 Following the news of a new partnership the UFC has in relation to their commercial (restaurant/bar) pay-per-view business, Jason gives insight into what it all means and if it's a big deal or not in this edition of The MMA Report Podcast.
Also in this episode, Jason and Daniel discuss the UFC planning a full capacity event in Florida next month for UFC 261, what happened last weekend at UFC Vegas 21 and they preview Saturday's UFC Vegas 22.
This episode of The MMA Report Podcast is presented by HelloFresh. With HelloFresh, you get fresh, pre-measured ingredients and mouthwatering seasonal recipes delivered right to your door. HelloFresh lets you skip those trips to the grocery store, and makes home cooking easy, fun, AND affordable – and that's why it's America's #1 meal kit! Go to HelloFresh.com/mmareport12 and use code mmareport12 for 12 free meals, including free shipping!
Thanks for listening and show your support for the show by leaving a rating and review on Apple Podcasts.
Subscribe, Rate, and Review to the show on Apple Podcasts, Stitcher iHeartRadio, Spotify, TuneIn, and Google Podcast.
Follow Jason Floyd on Twitter and Instagram
Follow Daniel Galvan on Twitter
Subscribe to The MMA Report on YouTube for all of our original video content.
Podcast: Play in new window | Download | Embed