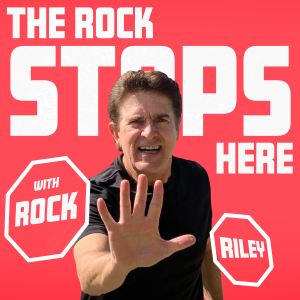 This week, Rock Riley sits down with world class Super Middleweight boxer Willie "El Mongoose" Monroe Jr. If you aren't familiar with Monroe, he's currently on a three fight win streak after losing two world title fights, one to "GGG" Gennady Golovkin and the other to Billy Joe Saunders. His story though is certainly one to be shared though.
Rock and Willie talking about people losing faith in him and walking away following the losses in his title fights, losing everything and saving his family from a devastating fire, rebuilding his life "brick by brick," his thoughts on YouTubers Logan and Jake Paul as well as Conor McGregor getting big paydays in boxing, and more.
He's an incredible guy with an inspirational story.
Also, Rock gives his insight into the sudden death of former Tampa Bay Buccaneer and San Diego Charger wide receiver Vincent Jackson, Tim Tebow retiring from baseball, and some great boxing stories involving Gerry Cooney and Donald Trump are also in the mix!
Follow Rock Riley on Facebook and Twitter!
Make sure to subscribe to the show on Apple Podcasts, Spotify, iHeartRadio, Stitcher, Google Podcasts, TuneIn Radio, and the archives at Radio Influence!
Podcast: Play in new window | Download | Embed