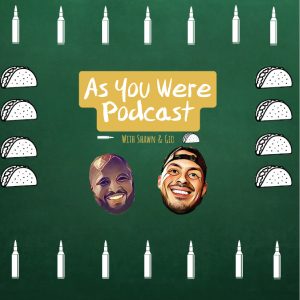 Shawn and Gio are joined by a few veterans that took part of Operation WetVet, which is a non profit Veteran ran program for Veterans and first responders who may suffer PTSD, Combat wounded, and are disabled. They discuss how this program started and the bonds it builds.
Thanks for listening to this episode of the As You Were Podcast and if you have a comment for a future episode, leave a comment below.
Subscribe, Rate and Review to "As You Were Podcast" on Apple Podcasts, iHeartRadio, Spotify, Stitcher, Google Podcasts, or TuneIn Radio.
Podcast: Play in new window | Download | Embed