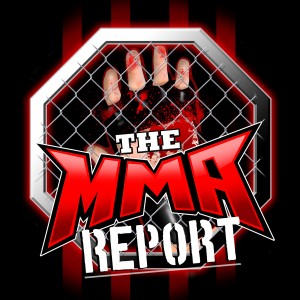 In this edition of The MMA Report Podcast, Jason is joined by four UFC fighters as he has conversations with Julian Marquez, Charles Rosa, Julian Erosa, and Jared Vanderaa.
Up first is Marquez, who will kick off the UFC 258 pay-per-view on Saturday night against Maki Pitolo. Following Marquez, Rosa joins the show to preview his matchup at UFC Vegas 19 on February 20 against Darrick Minner. After the chat with Rosa, Jason is joined by Julian Erosa to preview his fight at UFC Vegas 19 against Nate Landwehr. And in the final interview, Vanderaa joins the show to preview his fight against Sergey Spivak at UFC Vegas 19.
Thanks for downloading and listening to this episode of The MMA Report Podcast and show your support for the show by leaving a rating and review on Apple Podcasts.
Subscribe, Rate, and Review to the show on Apple Podcasts, Stitcher iHeartRadio, Spotify, TuneIn, and Google Podcast.
Follow Jason Floyd on Twitter and Instagram
Follow Daniel Galvan on Twitter
Subscribe to The MMA Report on YouTube for all of our original video content.
Podcast: Play in new window | Download | Embed