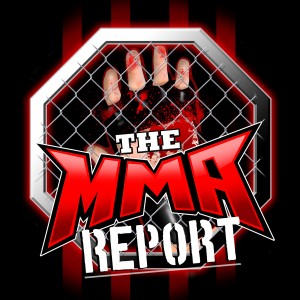 The UFC is back in Las Vegas for the first Fight Night card of 2021 in the United States and get ready for the fight card by listening to Jason and Daniel preview the event in this edition of The MMA Report Podcast.
This episode of The MMA Report Podcast is presented by LUCY Nicotine. It's 2020! Get rid of your cigarettes, unplug your vape, throw out your dip, and get some LUCY nicotine gum or lozenges. This is the real deal. A subscription to LUCY comes directly to your door each month, it's so simple and you don't have to leave your house because Lucy has delivery DOWN. MMA Report Listeners – Go to lucy.co and use Promo Code MMAREPORT to get 20% off all products, including gum or lozenges!. WARNING : This product contains nicotine derived from tobacco. Nicotine is an addictive chemical.
Thanks for downloading and listening to this episode of The MMA Report Podcast and show your support for the show by leaving a rating and review on Apple Podcasts.
Subscribe, Rate, and Review to the show on Apple Podcasts, Stitcher iHeartRadio, Spotify, TuneIn, and Google Podcast.
Follow Jason Floyd on Twitter and Instagram
Follow Daniel Galvan on Twitter
Subscribe to The MMA Report on YouTube for all of our original video content.
Podcast: Play in new window | Download | Embed