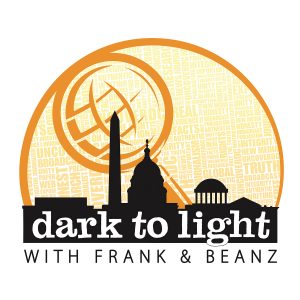 Inauguration day is here and we reflect on the past four years, where we came from, and where we are going. We discuss shortcomings and huge successes and forecast what is needed to be successful in the future. Also, we hit on the declassification of SpyGate files and last-minute Presidential pardons.
LINKS WE DISCUSSED
Follow Tracy Beanz on Twitter, subscribe to her YouTube channel, and check out her newest venture, UncoverDC.com!
Follow Frank on Twitter, subscribe to his YouTube channel, and follow his solo podcast, Quite Frankly!
Subscribe to Dark To Light With Frank & Beanz on Apple Podcasts, Stitcher, TuneIn Radio, Google Play, the iHeartRadio app, and now on Spotify!
Podcast: Play in new window | Download | Embed