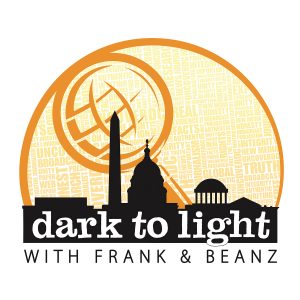 It's a good ol' fashioned news roundup on today's edition of Dark to Light, where we cover the phone calls we are getting from normal folks everywhere, along with the information we know about how many troops are in the Capitol ahead of next week, and the CIA has released a ton of UFO files.
Then, we dissect the Parler situation, talk about Epik Hosting Services, and go through a bit about Twitter's obvious bias.
The show is brought to you by Express VPN, which is more important than ever!
This episode of Dark To Light is sponsored by ExpressVPN. It's finally time to say no to censorship and take back your online privacy at EXPRESSVPN.com/darktolight. By visiting my special link, you'll get an extra 3 months of ExpressVPN service for free when you buy a one year package. Visit expressvpn.com/darktolight now!
LINKS WE DISCUSSED
Follow Tracy Beanz on Twitter, subscribe to her YouTube channel, and check out her newest venture, UncoverDC.com!
Follow Frank on Twitter, subscribe to his YouTube channel, and follow his solo podcast, Quite Frankly!
Subscribe to Dark To Light With Frank & Beanz on Apple Podcasts, Stitcher, TuneIn Radio, Google Play, the iHeartRadio app, and now on Spotify!
Podcast: Play in new window | Download | Embed