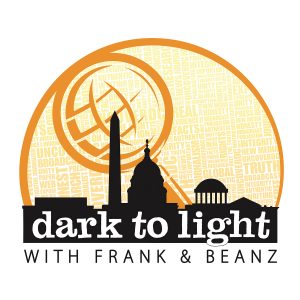 The show today is an honest and fiery conversation about the events that occurred in Washington, DC on Wednesday. We hope you enjoy our commentary, as well as our interview with Dr. Karlyn Borysenko in the second half. We aren't going anywhere.
LINKS WE DISCUSSED
Link to Dr. Karlyn Borysenko's Op-Ed
Today's episode of the Dark To Light Podcast is sponsored by Native Deodorant. Native aluminum free deodorant is a great addition to your 2021 routine because they care about what you put under your armpits. That's why their deodorant's ingredients list includes things you've actually heard of like coconut oil and shea butter PLUS they also have a line of sensitive deodorants for people with baking soda sensitivities and plastic free deodorants if you are trying to cut down on your plastic consumption. Make the switch to Native TODAY by going to nativedeo.com/darktolight or use promo code darktolight at checkout and get twenty percent off your first order!
Follow Tracy Beanz on Twitter, subscribe to her YouTube channel, and check out her newest venture, UncoverDC.com!
Follow Frank on Twitter, subscribe to his YouTube channel, and follow his solo podcast, Quite Frankly!
Subscribe to Dark To Light With Frank & Beanz on Apple Podcasts, Stitcher, TuneIn Radio, Google Play, the iHeartRadio app, and now on Spotify!
Podcast: Play in new window | Download | Embed