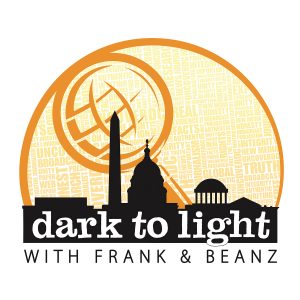 Today, we talk about how the Secretary of Defense has halted transition communications with Joe Biden and we also chat with Jason Fyk, the one man who has taken on Facebook about Section 230 and brought it all the way to the SCOTUS!
Do not miss today's show and please read Jason's article here!
LINKS WE DISCUSSED
Jason Fyk v Facebook
Follow Tracy Beanz on Twitter, subscribe to her YouTube channel, and check out her newest venture, UncoverDC.com!
Follow Frank on Twitter, subscribe to his YouTube channel, and follow his solo podcast, Quite Frankly!
Subscribe to Dark To Light With Frank & Beanz on Apple Podcasts, Stitcher, TuneIn Radio, Google Play, the iHeartRadio app, and now on Spotify!
Podcast: Play in new window | Download | Embed