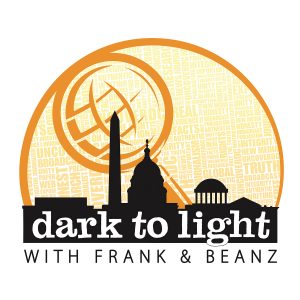 It has been a week without a podcast and Frank and Beanz are back to discuss a lot of the things! First, they talk about Tracy's house fire. Please check the show notes below for the videos spoken about during the show.
Next, it's all Kraken, all the time! Frank and Beanz dissect the lawsuits filed in MI and GA and then, they get into the Pardon of General Michael Flynn, the amazing statement he made published on UncoverDC.com, as well as an interview with Joe Flynn.
It's a jam-packed first episode back on the Dark to Light Podcast!
Today's episode of the Dark To Light Podcast is presented by BitTrust IRA. Looking to add Bitcoin to your retirement account? BitTrust IRA helps you seamlessly and securely add cryptocurrency to your portfolio. BitTrustIRA stores your private keys in nuclear bunkers with military-grade encryption, has a 24/7 trading platform with no minimum investments and unlimited trades, the lowest trading fees in the industry, and so much more. Visit BitTrustIRA.com/DARKTOLIGHT and BitTrust IRA will waive the $50 signup fee!
LINKS WE DISCUSSED
Initial Fire Video
A Happy Thanksgiving message from Beanz
Follow Tracy Beanz on Twitter, subscribe to her YouTube channel, and check out her newest venture, UncoverDC.com!
Follow Frank on Twitter, subscribe to his YouTube channel, and follow his solo podcast, Quite Frankly!
Subscribe to Dark To Light With Frank & Beanz on Apple Podcasts, Stitcher, TuneIn Radio, Google Play, the iHeartRadio app, and now on Spotify!
Podcast: Play in new window | Download | Embed