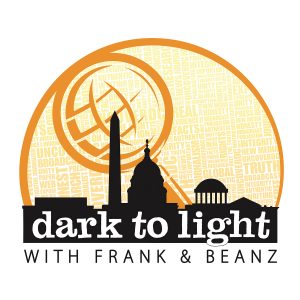 It is the moment we have been waiting for, the day before the election. Frank and Beanz go over the feeling before the big day, and visit some polls and articles.
It is the most important election we have ever had. Make sure you get out and vote.
Also, don't forget to watch the election night special! Head on over to DecisionUSAOnline.com for information on where you can watch the show!
LINKS WE DISCUSSED
UncoverDC.com: Eye On Politics – The Close Out
Follow Tracy Beanz on Twitter, subscribe to her YouTube channel, and check out her newest venture, UncoverDC.com!
Follow Frank on Twitter, subscribe to his YouTube channel, and follow his solo podcast, Quite Frankly!
Subscribe to Dark To Light With Frank & Beanz on Apple Podcasts, Stitcher, TuneIn Radio, Google Play, the iHeartRadio app, and now on Spotify!
Podcast: Play in new window | Download | Embed