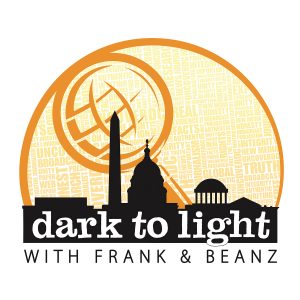 We are so busy on the show today, with Toobin, the Biden laptop and new revelations of pedophilia, and a 30 minute deep dive into the absolutely amazing story of former Overstock CEO Patrick Byrne. We are getting close to the election and this is a story you do not want to miss. TUNE IN!!
Links to stories mentioned in this episode:
Lee Smith piece on Jeffrey Toobin
Rudy Giuliani appearance on Newsmax
Uncover DC article on Patrick Byrne
Follow Tracy Beanz on Twitter, subscribe to her YouTube channel, and check out her newest venture, UncoverDC.com!
Follow Frank on Twitter, subscribe to his YouTube channel, and follow his solo podcast, Quite Frankly!
Subscribe to Dark To Light With Frank & Beanz on Apple Podcasts, Stitcher, TuneIn Radio, Google Play, the iHeartRadio app, and now on Spotify!
Podcast: Play in new window | Download | Embed