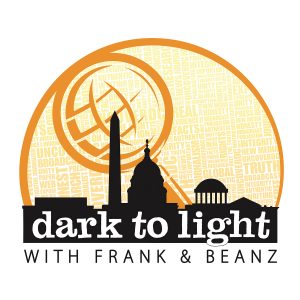 We are all over the map today! We hit the town hall, Drudge Report and we talk about an absolutely crazy story from Patrick Byrne of Overstock that he has placed on his Deep Capture blog!
We will be back on Monday! Don't miss the show!
LINKS WE COVERED
DeepCapture.com: The Hillary Clinton Bribery & Blackmail and Maria Butina Intoxicate Rape & Murder Deep State Stings Finale
Follow Tracy Beanz on Twitter, subscribe to her YouTube channel, and check out her newest venture, UncoverDC.com!
Follow Frank on Twitter, subscribe to his YouTube channel, and follow his solo podcast, Quite Frankly!
Subscribe to Dark To Light With Frank & Beanz on Apple Podcasts, Stitcher, TuneIn Radio, Google Play, the iHeartRadio app, and now on Spotify!
Podcast: Play in new window | Download | Embed