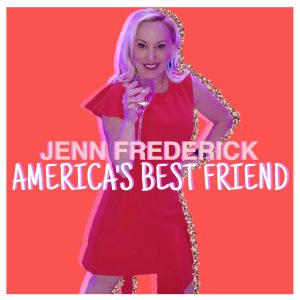 A very personal episode of America's Best Friend as Jenn Frederick talks about the recent death of her baby sister. She opened up about the circumstances of Emily's death in a blog post and she was overwhelmed by the response.
Depression and drug addiction are destroying thousands of families and the people left behind are often left wondering what they could have done differently.
Jenn talks to a Therapist trained to help people who are grieving. It's Jenn's hope that you will find comfort in this most heart-wrenching conversation.
Make sure to follow Jenn Fredrick on Facebook, Twitter, and Instagram
You can find the show on Apple Podcasts, Stitcher, Spotify, Google Podcasts, iHeartRadio, and TuneIn Radio
Podcast: Play in new window | Download | Embed