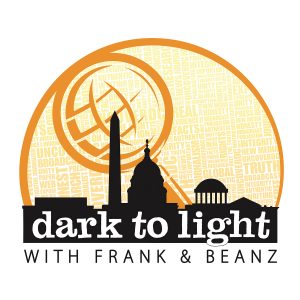 So, information has been pouring out over the last 24 hours and Frank and Tracy Beanz are here to analyze and detail it for you on the Dark to Light podcast. We talk about General Michael Flynn, Peter Strzok and Lisa Page, and just how early did Durham start again?
Also, new leaks indicate the New York Times is attempting to get out ahead of revelations in the Clinton Foundation case.
All of this and more on the Dark to Light Podcast!
Finally, please send healing prayers to Dan Bongino and Michael Caputo, who are both dealing with health issues. Hold them in healing and light.
Links Mentioned On This Episode
Follow Tracy Beanz on Twitter, subscribe to her YouTube channel, and check out her newest venture, UncoverDC.com!
Follow Frank on Twitter, subscribe to his YouTube channel, and follow his solo podcast, Quite Frankly!
Subscribe to Dark To Light With Frank & Beanz on Apple Podcasts, Stitcher, TuneIn Radio, Google Play, the iHeartRadio app, and now on Spotify!
Podcast: Play in new window | Download | Embed