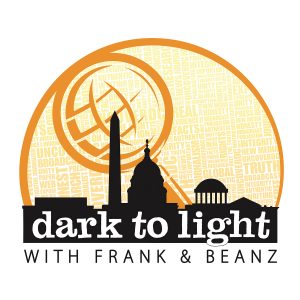 It is a super busy show today as we talk about everything from the Trump rally, to the new senate report to censorship on social media, and so much more.
Frank and Beanz have a fiery show. Extra language alert on this one because it gets heated.
Don't miss this one and make sure you stay tuned to the very end!
Links Mentioned On This Episode
Sen. Ron Johnson on the report that Chuck Grassley found collusion between the Bidens and Ukraine
Follow Tracy Beanz on Twitter, subscribe to her YouTube channel, and check out her newest venture, UncoverDC.com!
Follow Frank on Twitter, subscribe to his YouTube channel, and follow his solo podcast, Quite Frankly!
Subscribe to Dark To Light With Frank & Beanz on Apple Podcasts, Stitcher, TuneIn Radio, Google Play, the iHeartRadio app, and now on Spotify!
Podcast: Play in new window | Download | Embed