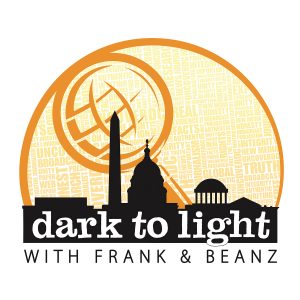 It is an absolutely fantastic show today as Frank is BACK! We are joined by radio host Mike Opelka to talk about what is going on in the world and how it affects us.
It's a different sort of show with lots of clips and debauchery as we get into the Town Hall, the whistleblower, attempt to talk about Christopher Wray, and actually touch upon the Amish!
Make sure to check out NativeDeo.com/DARKTOLIGHT! Native Deodorant doesn't just block odor better, it's made better. It has ingredients you've heard of like coconut oil, shea butter, and tapioca starch. It's also vegan and never tested on animals. Visit NativeDeo.com/DARKTOLIGHT to get 20% off of your first order!
Also, Simplisafe has everything you need to protect your home with none of the drawbacks of traditional home security. Professional monitoring keeps watch, day and night, ready to send police, fire, or medical professionals in the event you have an emergency. The best part of Simplisafe is you can set it up in under an hour and it all starts at $15 a month. Visit Simplisafe.com/DARKTOLIGHT and get a free HD camera!
Links Mention On This Episode
– An open letter to President Trump
Follow Tracy Beanz on Twitter, subscribe to her YouTube channel, and check out her newest venture, UncoverDC.com!
Follow Frank on Twitter, subscribe to his YouTube channel, and follow his solo podcast, Quite Frankly!
Subscribe to Dark To Light With Frank & Beanz on Apple Podcasts, Stitcher, TuneIn Radio, Google Play, the iHeartRadio app, and now on Spotify!
Podcast: Play in new window | Download | Embed