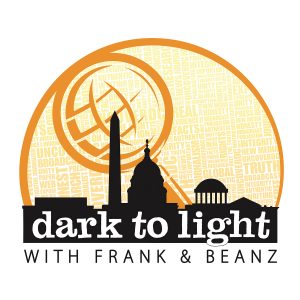 Beanz is solo today because Frank is about to become a DADDY!!! Beanz starts the show by talking about the horrific violent shooting of two officers in Compton over the weekend, then goes into a discussion about the BLM terrorists who blocked the entrance in the hospital.
From there its a bit of culture, and then a move into some new information uncovered in the George Floyd case. Then, Beanz extensively covers the mysterious arson arrests on the west coast and what it all means.
The show ends with a follow-up piece to the Coup piece that went viral, from the Editors of the American Mind.
Send good vibes to Frank and Lauren!
Links Mention On This Episode:
– Stop the Coup
– Floyd
– Act BLUE
– Katie Daviscourt excellent reporting on Fires
Follow Tracy Beanz on Twitter, subscribe to her YouTube channel, and check out her newest venture, UncoverDC.com!
Follow Frank on Twitter, subscribe to his YouTube channel, and follow his solo podcast, Quite Frankly!
Subscribe to Dark To Light With Frank & Beanz on Apple Podcasts, Stitcher, TuneIn Radio, Google Play, the iHeartRadio app, and now on Spotify!
Podcast: Play in new window | Download | Embed