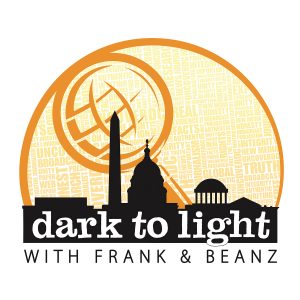 The show is a little shorter today, but it doesn't matter. We start with a tribute to 9/11 and talk about the parallels to today.
Then we move to the military attacks on the President, the narrative they are pushing and why, and the Woodward book. We then talk about the disgusting Cuties release, and finish with a flight attendant being assaulted on a plane because "White Privilege."
All that, and actually some more, on the Dark to Light podcast.
Link mentioned on this episode: Whistleblower Complaint
Follow Tracy Beanz on Twitter, subscribe to her YouTube channel, and check out her newest venture, UncoverDC.com!
Follow Frank on Twitter, subscribe to his YouTube channel, and follow his solo podcast, Quite Frankly!
Subscribe to Dark To Light With Frank & Beanz on Apple Podcasts, Stitcher, TuneIn Radio, Google Play, the iHeartRadio app, and now on Spotify!
Podcast: Play in new window | Download | Embed