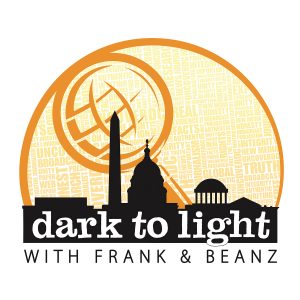 The connections are everywhere. We start the show talking about a report just published at UncoverDC regarding the attack at the #WalkAway event in Dallas, TX this past weekend. There is more than meets the eye.
Then, we move on to SpyGate and what Mark Meadows talked about in regards to new documents that implicate the coup plotters. From there, its Byron York's new book on impeachment and the role of Vindman, a story Beanz has been telling for a long time!
Finally, we move into COVID and the new vaccine from AstraZeneca. What sort of problems are they having and why are they important to you?
Don't miss this action-packed show today. It's a good one!
LINKS WE COVERED
Scientists can't explain the lack of Coronavirus cases in Africa
Vindman was the driving force behind Impeachment
Follow Tracy Beanz on Twitter, subscribe to her YouTube channel, and check out her newest venture, UncoverDC.com!
Follow Frank on Twitter, subscribe to his YouTube channel, and follow his solo podcast, Quite Frankly!
Subscribe to Dark To Light With Frank & Beanz on Apple Podcasts, Stitcher, TuneIn Radio, Google Play, the iHeartRadio app, and now on Spotify!
Podcast: Play in new window | Download | Embed