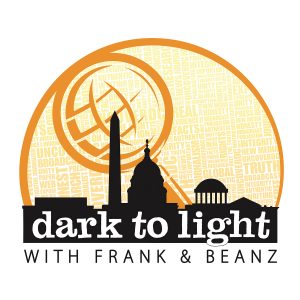 We started the show out with a path, but the path got blown away and we meandered all over the place. In today's show, we talk Pelosi hair, Biden gaffes, Blitzer foibles, and fake stories planted. Don't miss this crazy episode of the Dark to Light Podcast!
Follow Tracy Beanz on Twitter, subscribe to her YouTube channel, and check out her newest venture, UncoverDC.com!
Follow Frank on Twitter, subscribe to his YouTube channel, and follow his solo podcast, Quite Frankly!
Subscribe to Dark To Light With Frank & Beanz on Apple Podcasts, Stitcher, TuneIn Radio, Google Play, the iHeartRadio app, and now on Spotify!
Podcast: Play in new window | Download | Embed