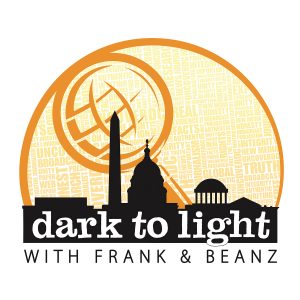 The Monday show starts off with a retelling of the amazing Surprise that befell Beanz this weekend, but we quickly get down to business talking about the unrest on American streets, car parades and attacks, and people being threatened.
We also move into a discussion about potential voter fraud, DNI Ratcliffe, and the referrals he has made, what to expect in the case of General Flynn, and a little about Bannon as well.
Links mentioned in this episode
Voter Fraud, Soros funded LE, Schiff on Russia
Follow Tracy Beanz on Twitter, subscribe to her YouTube channel, and check out her newest venture, UncoverDC.com!
Follow Frank on Twitter, subscribe to his YouTube channel, and follow his solo podcast, Quite Frankly!
Subscribe to Dark To Light With Frank & Beanz on Apple Podcasts, Stitcher, TuneIn Radio, Google Play, the iHeartRadio app, and now on Spotify!
Podcast: Play in new window | Download | Embed