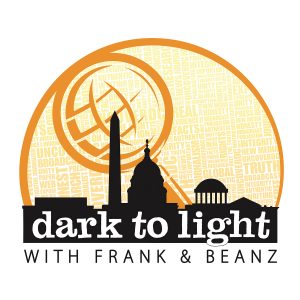 FIERY FRIDAY SHOW! We talk convention, social justice warriors, fireworks, and assaults. How is the momentum-changing and what does it all mean? Will the left's pandering work?
How will November turn out? Also, we talk Pientka, Spygate, Clinesmith, and Grenell on a busy Friday show!
Links mentioned in this episode
CSPAN callers leave the left, Grenell, Clinesmith
Follow Tracy Beanz on Twitter, subscribe to her YouTube channel, and check out her newest venture, UncoverDC.com!
Follow Frank on Twitter, subscribe to his YouTube channel, and follow his solo podcast, Quite Frankly!
Subscribe to Dark To Light With Frank & Beanz on Apple Podcasts, Stitcher, TuneIn Radio, Google Play, the iHeartRadio app, and now on Spotify!
Podcast: Play in new window | Download | Embed