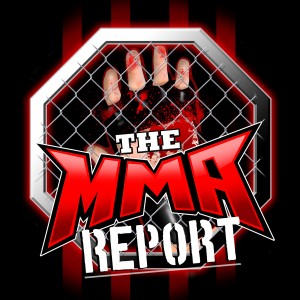 During UFC Vegas 7 on Saturday, Jason had a tweet that drew a good amount of engagement and at the beginning of this week's podcast presented by Roman, Jason explains what he meant by the tweet.
Also on this edition of the show, Jason and Daniel discuss the top news items with the UFC, Bellator, and the PFL. Some of the new items they hit on include comments made by Bellator President Scott Coker about his light heavyweight division, how they scored Frankie Edgar vs. Pedro Munhoz, and an article that appeared on the CNBC website about the PFL.
This week's episode of The MMA Report Podcast is presented by Roman. With Roman, you can get a free online evaluation and ongoing care for ED, all from the comfort and privacy of your home. A healthcare professional will work with you to find the best treatment plan. If medication is appropriate, Roman will ship it to you with FREE two-day shipping. The whole process is straight-forward, simple, and discreet. Go to GetRoman.com/MMAREPORT TODAY. If approved, you'll get fifteen dollars off your first order of ED treatment.
Subscribe, Rate, and Review to the show on Apple Podcasts, Stitcher iHeartRadio, Spotify, TuneIn, and Google Podcast.
Follow Jason Floyd on Twitter and Instagram
Follow Daniel Galvan on Twitter
Subscribe to The MMA Report on YouTube for all of our original video content.
Podcast: Play in new window | Download | Embed