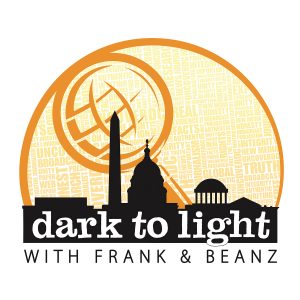 Beanz had a really stellar interview with Lee Smith, author of both "The Plot Against the President" and his new book "The Permanent Coup- How Enemies Foreign and Domestic Targeted the American President".
The interview focuses on several different buckets in a greater, overreaching plot to remove, taint, and handcuff the current President of the United States.
Please make sure to get a copy of this new one, and stay tuned until the end to hear about a movie being made based on the first book!
Follow Tracy Beanz on Twitter, subscribe to her YouTube channel, and check out her newest venture, UncoverDC.com!
Follow Frank on Twitter, subscribe to his YouTube channel, and follow his solo podcast, Quite Frankly!
Subscribe to Dark To Light With Frank & Beanz on Apple Podcasts, Stitcher, TuneIn Radio, Google Play, the iHeartRadio app, and now on Spotify!
Podcast: Play in new window | Download | Embed