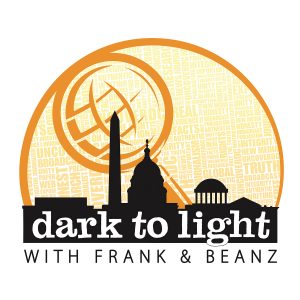 In this episode of the Dark To Light Podcast, Frank and Beanz analyze the Flynn hearing, talk about thinking about way too many things at once, and run down the Biden/Harris ticket and what that could mean for the future.
It's a relaxed episode today on the Dark to Light Podcast!
Links mentioned in this episode
– BLM says looting is reparations
– Doug Collins calls for Wray to resign
– Sidney Powell
Follow Tracy Beanz on Twitter, subscribe to her YouTube channel, and check out her newest venture, UncoverDC.com!
Follow Frank on Twitter, subscribe to his YouTube channel, and follow his solo podcast, Quite Frankly!
Subscribe to Dark To Light With Frank & Beanz on Apple Podcasts, Stitcher, TuneIn Radio, Google Play, the iHeartRadio app, and now on Spotify!
Podcast: Play in new window | Download | Embed