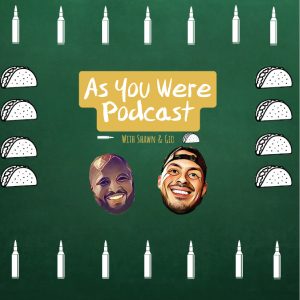 Leah Montavo a U.S Army Veteran and wellness coach that aims at a holistic and natural approach to improving mental health through fitness, nutrition, and mindset. Loves to educate and coach individuals to overcome their minds with their bodies.
Leah shares her experience of serving in the military while dealing with sexual trauma. The Effects it had on her personally and professionally throughout her military service. With today's climate of sexual trauma/assault, Shawn and Gio bring in backup from one woman's perspective, as they wanted to address the issue of Military sexual trauma.
Subscribe, Rate and Review to "As You Were Podcast" on Apple Podcasts, iHeartRadio, Spotify, Stitcher, Google Podcasts, or TuneIn Radio.
Podcast: Play in new window | Download | Embed