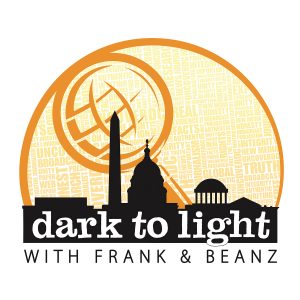 It's a very busy Monday show today, where we talk about Spygate developments from Lindsey Graham on Maria Bartiromo's show, and then the article from Steven Schrage and HIS subsequent interview with Maria. Then, we close out the show with President Trump's weekend executive orders, and COVID and what is going on in our schools.
Follow Tracy Beanz on Twitter, subscribe to her YouTube channel, and check out her newest venture, UncoverDC.com!
Follow Frank on Twitter, subscribe to his YouTube channel, and follow his solo podcast, Quite Frankly!
Subscribe to Dark To Light With Frank & Beanz on Apple Podcasts, Stitcher, TuneIn Radio, Google Play, the iHeartRadio app, and now on Spotify!
Podcast: Play in new window | Download | Embed