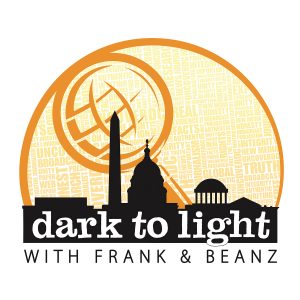 The GOP is taking a stand and Sharyl Attkisson is pointing the finger DIRECTLY at Rod Rosenstein in her new suit, plus we talk about the newly released George Floyd police camera video, the massive Beirut explosion, and much much more.
The Wednesday Dark to Light podcast is on FIRE! Don't miss it!!
Follow Tracy Beanz on Twitter, subscribe to her YouTube channel, and check out her newest venture, UncoverDC.com!
Follow Frank on Twitter, subscribe to his YouTube channel, and follow his solo podcast, Quite Frankly!
Subscribe to Dark To Light With Frank & Beanz on Apple Podcasts, Stitcher, TuneIn Radio, Google Play, the iHeartRadio app, and now on Spotify!
Podcast: Play in new window | Download | Embed