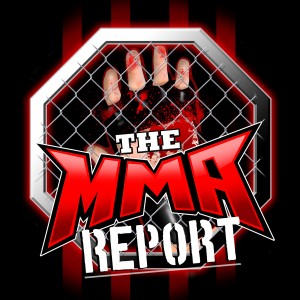 PFL champion Lance Palmer wants to be released from his contract with the promotion and this week on The MMA Report Podcast presented by Roman and DraftKings, Jason Floyd and Daniel Galvan discuss all aspects of this story including the apparent social media post by Palmer's father.
Also in this edition of the podcast, the guys take a look back at what happened on last week's UFC and Bellator events, preview Saturday's UFC Vegas 5, look ahead to next week's Dana White's Contender Series season debut and Gary Vaynerchuk getting involved in the MMA management business.
Check out this week's episode sponsors Roman and DraftKings. Go to GetRoman.com/MMAReport to complete an online visit. If approved, you'll get $15 off your first order of ED treatment. And download the DraftKings app now and use the promo code MMAREPORT to get a FREE shot at MILLIONS OF DOLLARS up for grabs this week with your first deposit. (Minimum $5 deposit. Eligibility restrictions apply. See DraftKings.com for details.)
Subscribe, Rate, and Review to the show on Apple Podcasts, Stitcher iHeartRadio, Spotify, TuneIn, and Google Podcast.
Follow Jason Floyd on Twitter and Instagram
Follow Daniel Galvan on Twitter
Subscribe to The MMA Report on YouTube for all of our original video content.
Podcast: Play in new window | Download | Embed