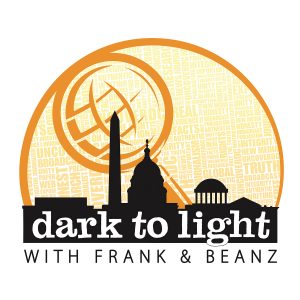 Yesterday was a tipping point and Frank and Beanz talk about what the hearing with Barr and the censoring of medical professionals means in the grand scheme of things. They detail the COVID nightmare, the censorship, what these doctors were saying, and more.
Then, they talk about how UncoverDC is being censored and also dive deep into the hearing of Democrats yesterday.
All that and more on the Dark to Light Podcast!
LINKS WE COVERED
NHL report zero positive Coronavirus tests inside bubble
Follow Tracy Beanz on Twitter, subscribe to her YouTube channel, and check out her newest venture, UncoverDC.com!
Follow Frank on Twitter, subscribe to his YouTube channel, and follow his solo podcast, Quite Frankly!
Subscribe to Dark To Light With Frank & Beanz on Apple Podcasts, Stitcher, TuneIn Radio, Google Play, the iHeartRadio app, and now on Spotify!
Podcast: Play in new window | Download | Embed