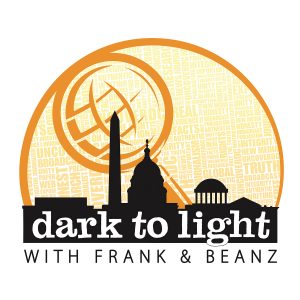 The Monday show is full of culture today and we are busy with clips as we go over what is happening with Portland, how many people are leaving the Democrats because of it, and what they are attempting to do to change and shift the narrative.
We also touch on some COVID news today as we get ready for another busy week.
Don't miss today's Dark to Light Podcast!
LINKS WE COVERED
UncoverDC.com: Was the COVID-19 test meant to detect viruses?
Alex Berenson: Mom makes her kids sleep outside due to COVID-19
FoxBusiness.com: What is Antifa and who funds it?
Switching the narrative because they are losing
Follow Tracy Beanz on Twitter, subscribe to her YouTube channel, and check out her newest venture, UncoverDC.com!
Follow Frank on Twitter, subscribe to his YouTube channel, and follow his solo podcast, Quite Frankly!
Subscribe to Dark To Light With Frank & Beanz on Apple Podcasts, Stitcher, TuneIn Radio, Google Play, the iHeartRadio app, and now on Spotify!
Podcast: Play in new window | Download | Embed