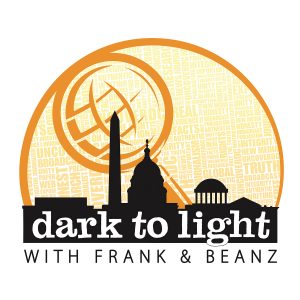 Another busy show today, as we talk about Twitter censorship and the evolution of the truth-teller. Then, we move into talking about China, and the closing of the consulate, as well as what President Trump is facing behind the scenes and what the American people need to know for November.
Another busy show today on the Dark to Light Podcast!
LINKS WE COVERED
Follow Tracy Beanz on Twitter, subscribe to her YouTube channel, and check out her newest venture, UncoverDC.com!
Follow Frank on Twitter, subscribe to his YouTube channel, and follow his solo podcast, Quite Frankly!
Subscribe to Dark To Light With Frank & Beanz on Apple Podcasts, Stitcher, TuneIn Radio, Google Play, the iHeartRadio app, and now on Spotify!
Podcast: Play in new window | Download | Embed