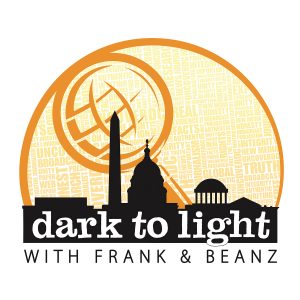 It is a super busy Monday show that you DO NOT want to miss. We start with COVID reporting. What is going on at the CDC, what is the deal with the data, and what about masks?
Why the controversy? It is chock full of insider information and super important. Next, we cover an article about just how many trafficking arrests there have been, and we move into talking about Spygate to close it out.
It truly is a very busy show on this Monday edition of the Dark to Light podcast!
Follow Tracy Beanz on Twitter, subscribe to her YouTube channel, and check out her newest venture, UncoverDC.com!
Follow Frank on Twitter, subscribe to his YouTube channel, and follow his solo podcast, Quite Frankly!
Subscribe to Dark To Light With Frank & Beanz on Apple Podcasts, Stitcher, TuneIn Radio, Google Play, the iHeartRadio app, and now on Spotify!
Podcast: Play in new window | Download | Embed