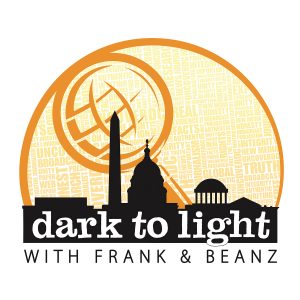 Today, Frank and Tracy Beanz go through some interesting tidbits beginning with social media suppression. Why is Beanz lamenting that no one sees her tweets? What is the REAL reason? Then, we move on to the brave Social Justice Warriors who wrote a letter begging themselves not to keep canceling themselves.
From there, we touch on some exculpatory info in the General Flynn case forthcoming, as well as what is going on with Beanz? In addition, why is Ilhan Omar still allowed to hold office and what is going on with Tammy Duckworth?
All of this and more on today's show!
LINKS WE COVERED
British Court rules against Steele
Harper's Magazine: A letter on justice and open debate
Follow Tracy Beanz on Twitter, subscribe to her YouTube channel, and check out her newest venture, UncoverDC.com!
Follow Frank on Twitter, subscribe to his YouTube channel, and follow his solo podcast, Quite Frankly!
Subscribe to Dark To Light With Frank & Beanz on Apple Podcasts, Stitcher, TuneIn Radio, Google Play, the iHeartRadio app, and now on Spotify!
Podcast: Play in new window | Download | Embed