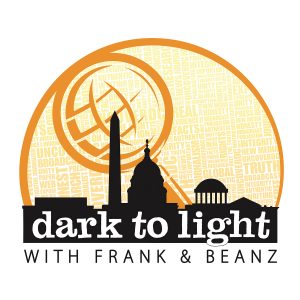 It is a super crazy show today. Beanz kicks off the show alone, is randomly joined by Frank, and then in the midst of conversation, the news breaks that General Flynn has been vindicated, with the Appeals Court granting the Writ of Mandamus, instructing the lower court to accept the DOJ withdrawal, and stating that the amicus appointment was out of bounds.
We talked about a lot today so don't miss the show!
LINKS WE DISCUSSED
Follow Tracy Beanz on Twitter, subscribe to her YouTube channel, and check out her newest venture, UncoverDC.com!
Follow Frank on Twitter, subscribe to his YouTube channel, and follow his solo podcast, Quite Frankly!
Subscribe to Dark To Light With Frank & Beanz on Apple Podcasts, Stitcher, TuneIn Radio, Google Play, the iHeartRadio app, and now on Spotify!
Podcast: Play in new window | Download | Embed