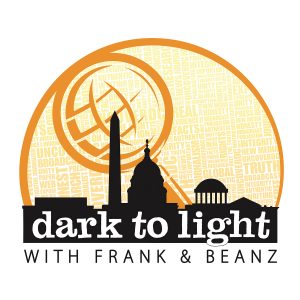 The Dark to Light Podcast today is a reflection of everything that has happened over the past several days, the media reaction to it, and also how President Trump and AG Barr have put their foot down for law and order.
Today, Frank and Tracy talk a lot about what has been happening with the riots, how the Left has been gaslighting people (including themselves) for the past several years, and what that means for the country moving forward.
In the second half, they talk about Judge Sullivan's reply in the appeals case, as well as what may happen today in the hearing with Rod Rosenstein!
Don't miss it!
LINKS WE DISCUSSED
UncoverDC.com: President Trump declares Antifa a terrorist organization
Follow Tracy Beanz on Twitter, subscribe to her YouTube channel, and check out her newest venture, UncoverDC.com!
Follow Frank on Twitter, subscribe to his YouTube channel, and follow his solo podcast, Quite Frankly!
Subscribe to Dark To Light With Frank & Beanz on Apple Podcasts, Stitcher, TuneIn Radio, Google Play, and now on the iHeartRadio app!
Podcast: Play in new window | Download | Embed