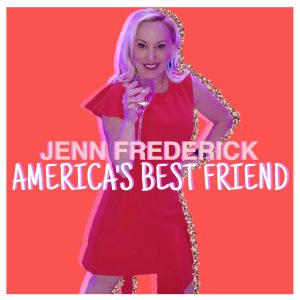 It's the unofficial start of summer and due to COVID quarantine everyone's looking a little fuller & not exactly feeling their bikini best.
Jenn talks to Fitness coach and mom Holly Waters about how to avoid the dreaded COVID 19 pounds.
Real talk about some real stuff we are all dealing with right now plus a healthy dose of giggles… JENNFRED is America's Best Friend.
Make sure to follow Jenn Fredrick on Facebook, Twitter, and Instagram
You can find the show on Apple Podcasts, Stitcher, Google Podcasts, iHeartRadio, and TuneIn Radio
Podcast: Play in new window | Download | Embed