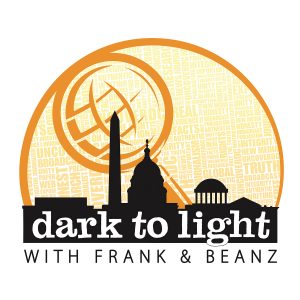 It was a very busy Monday show! We talk about the interview from Friday, unmasking and all of the theories floating around about the Sergey Kislyak call, and we revisit a 2019 IG report that clues us in to what was happening with the 702 queries.
Then, we talk about strong Americans fighting this lockdown and what the future holds. Finally, we end with some fire from Svetlana Lohkova.
Don't miss the show!
LINKS WE DISCUSSED
UncoverDC.com: OIG Summary Report – Stunning implications
UncoverDC.com: Court transcript lends credence to OIG Summary Report
Follow Frank on Twitter, subscribe to his YouTube channel, and follow his solo podcast, Quite Frankly!
Subscribe to Dark To Light With Frank & Beanz on Apple Podcasts, Stitcher, TuneIn Radio, Google Play, and now on the iHeartRadio app!
Podcast: Play in new window | Download | Embed