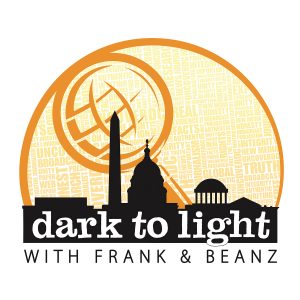 The Dark to Light Podcast is honored to have spent the episode speaking to Congressman Devin Nunes. Spygate, unmasking the media and how to hold them accountable, and most importantly, will there be accountability?
Cozy up with us for an hour as we talk about all of that and more with special guest Congressman Devin Nunes on the Dark to Light Podcast!
Follow Frank on Twitter, subscribe to his YouTube channel, and follow his solo podcast, Quite Frankly!
Subscribe to Dark To Light With Frank & Beanz on Apple Podcasts, Stitcher, TuneIn Radio, Google Play, and now on the iHeartRadio app!
Podcast: Play in new window | Download | Embed